Super Dancer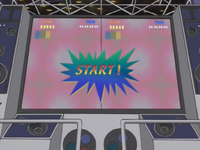 Super Dancer or SD is a dancing battle game in the Yu-Gi-Oh! manga and anime, similar to Dance Dance Revolution. The game is unnamed in the anime.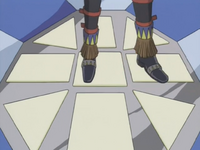 The game consists of two platforms in front of a screen which gives instructions to the players and a set of speakers to play music. In the anime, the platforms and screen are made much bigger. Players must step on parts of the platform corresponding to the instructions given on the screen.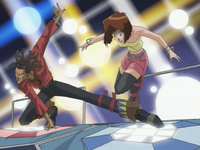 Yami Yugi and Téa Gardner visited the arcade, Big Web, while on a date. Here Johnny Steps challenged Téa to a game of Super Dancer. In the manga, Anzu (Téa) beat Johnny in a fair game. In the anime, Johnny tried knocking her over, when he realized that she was going to win. However Téa still managed to win.
References
[
edit
]