| | |
| --- | --- |
| | Help support Yugipedia by using our Chrome extension, which redirects links to the old Wikia/Fandom site to Yugipedia, ensuring you see the most up-to-date information. If you have any issues or find any bugs, be sure to let us know on Discord! |
Yu-Gi-Oh! 5D's Tag Force 4
Yu-Gi-Oh! 5D's Tag Force 4
English
 Yu-Gi-Oh! 5D's Tag Force 4
Kanji
 遊戯王 5D's TAG FORCE 4
Romaji
 Yūgiō Faibu Dīzu TAG FORCE 4
Japanese translated
 Yu-Gi-Oh! 5D's Tag Force 4
Developer(s)
 Konami
Series
 Yu-Gi-Oh! Tag Force
Platform(s)
 PSP
Release date(s)
Genre(s)
 Card Battling
Ratings
 7+
Yu-Gi-Oh! 5D's Tag Force 4 is the fourth installment in the Yu-Gi-Oh! Tag Force series.
Features
[
edit
]
The player no longer sees their partner's hand at all times.
The Destiny Draw system from Tag Force 2 and 3 returns. In addition, the player can now use Partner Synchro. The player is offered the choice to synchronize with their partner, and if they decide to do so, instead of conducting a Destiny Draw, the player takes control of their partner, sees the cards in their hand, and is allowed to decide the first action they should take during their Main Phase 1 after they draw a card normally.
Features Cinematic Summoning and Attack Sequences available for the Signer Dragons (Red Dragon Archfiend, Stardust Dragon, Black Rose Dragon, Ancient Fairy Dragon), the Earthbound Immortals (Earthbound Immortal Ccapac Apu, Earthbound Immortal Cusillu, Earthbound Immortal Aslla piscu, Earthbound Immortal Uru, Earthbound Immortal Ccarayhua) Power Tool Dragon, Gadget Hauler, Exploder Dragonwing, Junk Warrior, Blackwing Armor Master, Blackwing Armed Wing, and Goyo Guardian.
The game's loading screen features a random one of Carly's Fortune Fairies.
Up to 200 Deck recipes can be stored.
UMD recognition
[
edit
]
UMD Recognition with Yu-Gi-Oh! GX Tag Force unlocks "The Winged Dragon of Ra", "Philosopher's Stone - Sabatier", "Crystal Skull", "Jinzo" (Anniversary Edition) and "Red-Eyes B. Dragon" (Anniversary Edition) for use and Mina Simington (Angry version) as an opponent.
UMD Recognition with Yu-Gi-Oh! GX Tag Force 2 unlocks "Slifer the Sky Dragon", "Power Wall", "Dark Magician" (Anniversary Edition), "Dark Magician Girl" (Anniversary Edition) and "Ashoka Pillar" for use and Akiza Izinski (Duel Academy version) as an opponent.
UMD Recognition with Yu-Gi-Oh! GX Tag Force 3 unlocks "Obelisk the Tormentor", "Blue-Eyes White Dragon" (Anniversary Edition), "Berserker Soul", "Miracle Contact" and "Cabrera Stone" for use and Kalin Kessler (Enforcer version) as an opponent.
UMD Recognition with all previous Tag Force games unlocks "Triangle O" for use.
UMD Recognition with any one of the Tag Force games unlocks the Generation Next Booster Pack in the shop.
Unlike previous games, the Konami Code does not unlock a pack. Instead, the player, at the card shop, should press the right directional button 5 times, the square button 7 times and the select button 3 times. This unlocks the High Noon Constellation pack. This references 573, the gorowase pronunciation for "Konami".
Tag Force 4 Game Originals
[
edit
]
As with all the other Tag Force games, exclusive anime-only cards (namely the Dark Synchro and Dark Tuner monsters) were added in Tag Force 4. Anime exclusive cards from the previous 3 games are present, but not listed here.
Bolded cards have been printed in the OCG since this videogame was released.
Tag Force 4 card exclusives
Downloadable content
[
edit
]
Starter Deck contents
[
edit
]
Starting Deck
Japanese: 初期デッキ
Characters
[
edit
]
Duelists
[
edit
]
The majority of characters have different names in the English version than the original Japanese. The Japanese version of this game featured 43 video game new characters. However, when the game was translated to English, 19 of these characters had their names changed to that of characters from previous Tag Force games who were excluded from this game. These 19 characters are listed above by their Japanese names in italics, followed by the English name in parenthesis.
Non-duelists
[
edit
]
Blister can be paid DP to show you the location and mood of all duelists for a week on the map. He is always found in the "Back Alley" area.
Nerve will randomly give you something that he either found or stole, usually an item or 200 DP. He usually lurks somewhere around Satellite.
Tank will give you an assortment of cards he's scrounged from around Satellite. Most of the cards are Low-ATK Normal Monsters, but occasionally he can give you powerful cards, like cards only obtainable when you complete Duelist 1's story, like "Dark Strike Fighter", "Thought Ruler Archfiend" or "Gigaplant". The cards he gives cannot actually be purchased in the Card Shop, so visiting Tank regularly is the only way to fill out the Card Album to 100%. His location is random, but usually within Satellite.
Tenzen Yanagi will take 100 DP to give you a chance of getting an alternate art card by playing rock-paper-scissors. If you win, you get the card. If you lose or draw, you get nothing.
Lenny can allow you to edit a Partner's Deck before you have earned the right to do it by paying a fee. He can also reset a character's hearts to zero so you can replay their storyline and, when available, he can allow you to view alternate versions of a character, such as the Dark Signer versions of Carly and Misty. He is always found near the incomplete bridge on Satellite.
The MC is randomly hiding in one area on the map, and changes location constantly. If you manage to find him, he can give you a prize of rare cards, a lot of DP, gift items, or increase a partner's Heart meter.
Boylston can be found somewhere in Satellite, and if you have a partner with you at the time, he will tell a story to both of you that will increase your partner's Heart Meter slightly.
Rex Goodwin appears briefly during the Duelist 2's Second Heart.
Character storylines
[
edit
]
Completing the storyline of a Tier 1 character earns the player three copies of the character's signature card. The only exception is Carly, who instead gives out 2 copies of 2 of her Fortune Fairies during her first three events and an additional copy of each after finishing the last one. These cards cannot be purchased at the Card Shop, so completing the respective character's storylines is essential to obtain every card.
Unlike in Tag Force 2 and Tag Force 3, you do not permanently partner with one character. Instead, every individual character constantly gains Heart points whenever you positively interact with them, and partnerships only last until the end of the day. When you partner with one character, you fill their Heart meter as you interact with other characters, so partnering often is recommended even if you only Duel solo most of the time. In order to most efficiently fill up a character's hearts, you might want to improve their mood by giving them gifts from the vending machine outside the Card Shop.
The Player can interact with characters in one of four ways:
About Cards: The player is given a card quiz by showing them a card picture and will fill the heart meter if they answer correctly.
About Duels: The player asks how a character is doing in duels and when they answer the player has to beat them in a game of rock-paper-scissors to fill the heart meter.
About them: When the player asks about a subject a conversation mini-game begins. In this game, the player must connect branches to certain bubbles so that all three line up to say "Very Good".
Persons of Interest: Then the player asks a character about a certain person of interest he/she will tell them about three main character duelists that catch their interest. An example will be Masha seems to like Yusei, Misty and Mina. A main character's heart meter will fill if they are a character's person of interest.
When a character's storyline is completed, they will always offer to partner with you when entering their area, and if you are already partnered with someone, they will give you a card pack or an item.
Yusei Fudo (Signer)
Yusei Fudo's (Unmarked)
(Note: This storyline closely mimics the first five episodes of the 5Ds anime, wherein Yusei escapes from Satellite into the City to get Stardust Dragon back from Jack. As a nod to the first episode, in this storyline, Yusei refuses to speak during events, only saying 'Duel me.')
Jack Atlas
Akiza Izinski (Normal)
Akiza Izinski (Duel Academy)
(Note: This is not Akiza as she was when she returned to Duel Academy, but how she was during her first attendance; convinced that everyone is out to get her, she lashes out violently at anyone and everyone who tries to reach out to her, turning her paranoid beliefs into reality).
Crow Hogan
Luna
Leo
Kalin Kessler (Dark Signer)
Kalin Kessler (Enforcer)
Carly Carmine (Normal)
Carly Carmine (Dark Signer)
Misty Tredwell (Normal)
Misty Tredwell (Dark Signer)
Tetsu Trudge (Normal)
Tetsu Trudge (Shadow Drone)
Mina Simington (Normal)
Mina Simington (Angry)
Rally Dawson
Devack
Note: Devack's initial Partner Deck is made exclusively out of high-Level monsters, with no way to summon his monsters. The Deck is useless until it is edited, making it mandatory to find Lenny and pay him 10,000 DP to unlock the ability of editing Devack's Deck.
Roman Goodwin
Tier 2 Characters' Story A secondary character refers to a character in the Duelist 2 list. All of them share the same story and upon completion, the player receives a photo of himself and a group of secondary characters.
Locations
[
edit
]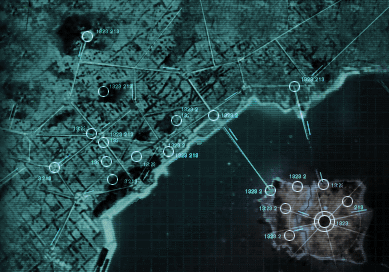 Locations in the game on the map include:
Other notes
[
edit
]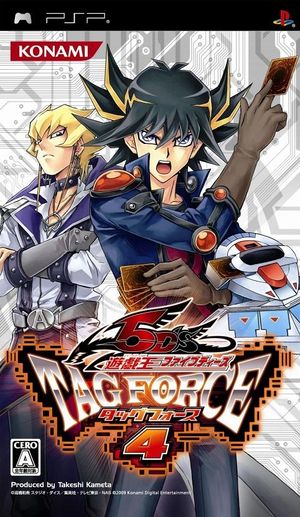 The color of the map determines the time of day:

Sky blue is early morning.
Yellow is daytime.
Orange is sunset.
Blue is evening.
Indigo is late night.

Dark Signer characters usually only appear near the end of the day (near nightfall).
Bringing specific figure items to Rathie - specifically, the "White Magician Pikeru", "Ebon Magician Curran", "Dark Magician Girl", "Card Ejector" and "Cyber Tutu" figures - gives the player a 10% discount for purchasing packs per figure. Completing this set is also necessary to unlock the "Lovey Dovey" card pack.
When you talk to Tenzen Yanagi after you play rock-paper-scissors with him, regardless if you win or lose, he offers to tell you a story of when he fought aliens alongside a dolphin. This is a reference to Yu-Gi-Oh! GX - Jaden fought an alien robot in space while being assisted by "Neo-Spacian Aqua Dolphin".
Completing the storylines of all 4 Signers allows you to add 1 Forbidden card to your Deck.
Promotional cards
[
edit
]
In the Japanese version, many of the characters are named after members of the production staff.
Operation
Staff
Original character and monster design
Producer
Direction and game design
Konami Unit
Directional assistant
Duel Programming

Hideyuki Takahashi
Akihiro Yamane

Character icon creation

Yasuhiko Tanaka
Yuki Kato

Design Assistant

Yashunori Kobayashi
Osamu Fukushima

Sound producer
Sound director
Music

Tomoaki Hirono
Sota Fujimori
Miki Murai
Atsushi Sato
Toshihisa Furusawa

SFX

Rie Yamatani
Toshiyuki Miyamoto

Sound programmer
Audio

Kiyoko Kumasaka
Tomoharu Nakano

Deck configuration
Package and manual design

Shizuko Konedo
Toru Murakami

Web pages creation

Hiroaki Takahashi
Koji Hatano

QA testing
Tenky Unit
Development producer
Development director
Main programming
Sub programming

Takuya Ito
Tetsutaro Hoshino

Technical director
Scenario

Hidekazu Kurihara
Naoto Kasuga
Kaeru Haruhara

3D design director
3D character development

Takashi Nakamoto
Shinya Igusa
Tomokazu Nishikata
Hideki Sano
Kazunori Yahata
Takahiko Kimura
Atushi Furui

Animation

Daisuke Shimizu
Kazuki Matsuo
Keiichi Nagao
Motohiro Tokunaga

Background modeling
2D character development

Toshiyuki Kadoi
Kazuhiro Sasaki

System menu creation

Toshiyuki Kadoi
Kazuhiro Sasaki
Ryo Mizuno

Background art production

Team Oota
Masaru Oota
Sadayuki Arai

Casting

NELKE Planning, inc.
Sawako Todoroki

Scenario cooperation

ELSEWHERE, Ltd.
Tohru Takasaki

3D character cooperation

FLAME, inc.
Ken Obayashi
Yutaka Ito
Nobuhiro Yamazaki
Shigeo Jahana
Motoi Tashiro
Kiyofumi Nishida
Asuka Murata
Wataru Terashima
Studio A-CAT
Toshihiro Honda

Voice actors
Game original characters

Keiko Utsumi
Suzune Okabe
Rion Kako
Azusa Kataoka
Aki Kanada
Mika Sakenobe
Mayumi Tsuchiya
Akira Nakagawa
Rie Nakagawa
Noriko Namini
Rumine Fukuzawa
Hisato Fukuda
Mai Fujita
Shinobu Matsumoto
Risa Mizuno
Koichi Yokota
Maya Yoshioka

Other
Development cooperation
Special thanks

Katsuhiro Nakayama
Hiroki Muraoka
Kenichi Akama
Akihiro Takatoku
Toshiyuki Yagashiro
Kazuki Iida
Masanori Hagimoto
Yohei Takado
Yuji Kubo
Masakuni Nakazawa
Satoshi Yoshimitsu
Natsuyo Tanaka

Executive production
Presented by

Konami Digital Entertainment
The effect of "Flamvell Firedog" incorrectly says that you can Special Summon from your Graveyard, but it Special Summons from the Deck, as it should.
Cards whose only TCG prints at the time were misprinted, such as "Gladiator's Return" and "Super Vehicroid - Stealth Union", display their misprinted text, but their effects work correctly.
In this game, you can add Synchro Monsters to your Main Deck. First, change the layout in the Deck Editing Menu, and after that, move Synchro Monsters from your Trunk to your Side Deck, and then from the Side Deck, hold the R button and press X. Then the Synchro Monsters will be move to your Main Deck. However, when the Duel starts, when an effect has been activated, the game hangs. Sometimes, when you activate a card effect that searches a card(s) from your Deck, the Synchro Monsters in your hand return to your Extra Deck.
"Morphtronic Bind"'s effect is applied even while face-down, as "Dragon's Rage"'s did in Tag Force 3. The oversight on "Dragon's Rage" still remains as well.
When you have a Gemini monster on the field that could destroy a monster or attack directly using an effect (such as "Infinity Dark", "Shadow Delver", and "Goggle Golem"), your partner will often attack with it, even if it does not have its effects yet. This results in a pointless suicide attack.
In general, your partner will only very rarely Gemini Summon your Gemini monsters, even if the effect would win the duel or they are not spending the required Normal Summon themselves. Sometimes, they will even ignore a Set "Supervise" that could be used on said monster. The lone exception to this hole in the AI seems to be "Dark Valkyria".
When a "Tytannial, Princess of Camellias" that was Special Summoned by "Miracle Fertilizer" Tributes itself to negate a targeting card effect, "Miracle Fertilizer" will not destroy itself.
Sometimes when your opponent activates the "Destiny Draw" and you cancel the animation, a second glowing Deck appears with the same number of cards as your opponent's Deck. It disappears after the Destiny Draw is performed.
The card "Il Blud" misspells the word "from" to "form".
When resolving the effect of "Pot of Avarice", the animation shows that Fusion Monsters, Synchro Monsters and Dark Synchro Monsters as being returned to the Main Deck. However, they are properly returned to the Extra Deck.
When viewing cards in the Graveyards, they all share the name with the first card in them. This is only a display issue, however, and has no actual effect on gameplay.
"Majestic Dragon"'s password is not recognized by the password machine. The only way to obtain "Majestic Dragon" and "Majestic Star Dragon" in the game is to download them from the Yu-Gi-Oh! website.
References
[
edit
]
External links
[
edit
]